Welcome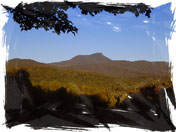 True to Vermont tradition, we believe in providing a product that is of superior quality and value.
Contour Dental Arts opened its doors in 1998, nestled in the mountains of Huntington, Vermont. Our mission was to escape the high-stress, production-line style, dental laboratory environment that inhibits personal happiness and creativity. Today, we enjoy a wonderful clientele as well as a cheerful working environment.
Our main rule is this: If we wouldn't want the restoration in our mouth, it doesn't get shipped out the door. We think it's a good rule.


As a business, we are extremely consciencious of the way we treat our environment. We reuse and recycle as many materials posssible as a way to keep costs down and avoid inundating the landfills with waste.